What's New
Fans Party 2014
Vancouver
9-4-2014
The three handsome idols Lawrence Ng, Edwin Siu, and Fred Cheng brought buzz amongst fans in the city in anticipation for the Fans Party 2014. The three talented artistes heated up the stage last night, bringing fans a beautiful evening of entertainment. The MC's for the evening, Mary Lo, Delon Lew, and Mandy Chan first welcomed Super 10 contestants, Teresa Liang, Claudia Jen, Tony Cui, and Lucky Luo onstage for the opening act. The group sang hit songs from dramas that the three artistes have acted in, setting an exciting mood for the rest of the show.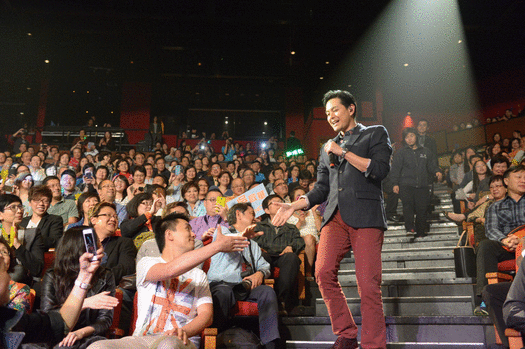 ---
Fans Party 2014 Press Conference
Vancouver
9-3-2014
Charismatic Lawrence Ng, sunny and bright Edwin Siu, and talented Fred Cheng are ready to heat up the Fans Party stage! The three handsome artistes have finally arrived in Vancouver and hundreds of fans had lined up since the early morning in anticipation for the press conference, hoping to occupy a good spot to see their beloved idols. After landing, Lawrence and Edwin hurried to Aberdeen Centre to meet up with Fred, who has returned to Vancouver earlier this week. Upon entering the press conference, the three popular idols immediately triggered a heated round of cheers and applause from the excited fans. They first shared their recent endeavors with press conference MC Mary, and then each proceeded to autograph the giant backdrop behind them.